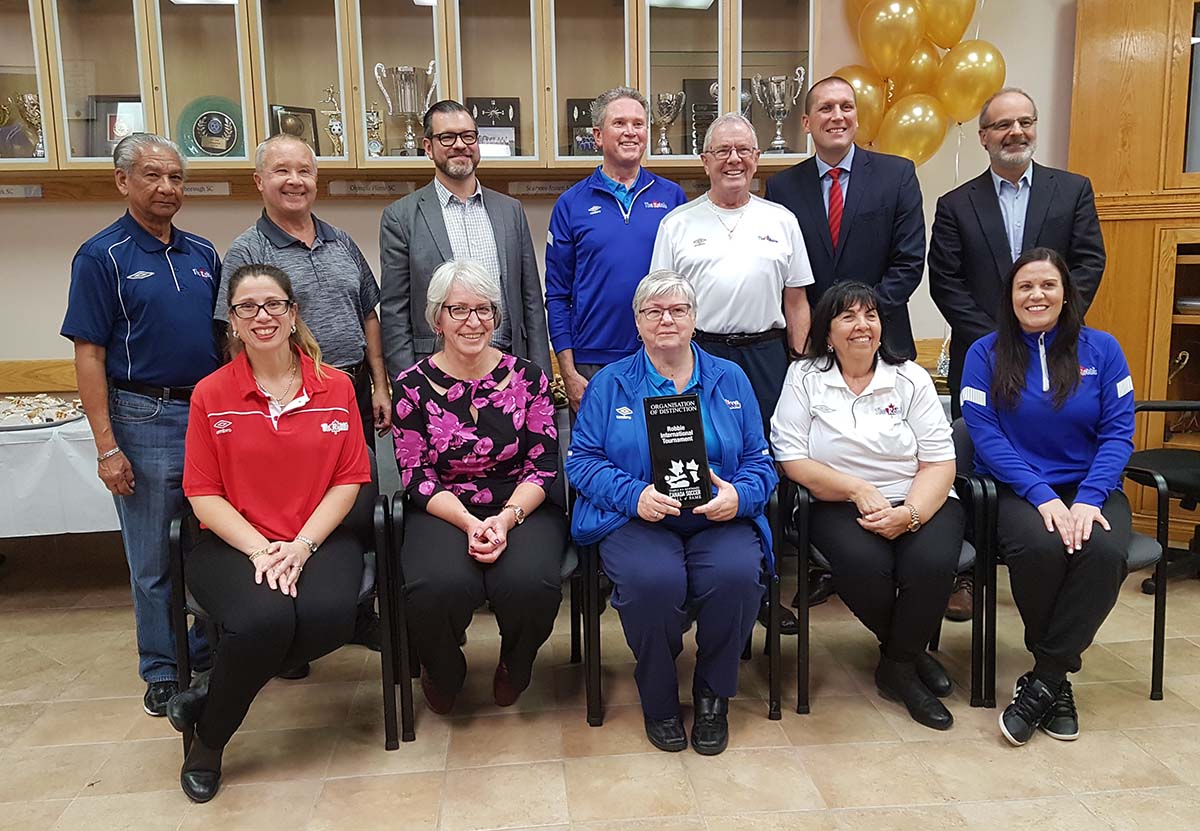 Top row (l to r):
Leslie Wong, Ron Smale, Jeff Beach, Mike Ellis, Mike Burke, Jason DeVos, Johnny Misley
Bottom Row (l to r):
Candice Reinders, Louise Garneau-Ross, Sue Prohaska, Vincy Angelone, Julia Prohaska
Kiss My Pass SISL Division 3 Womens team is looking for a Goalie. They play Tuesdays at 8:00 or 9:00pm each week.
Contact Yvonne at ymessina2@yahoo.ca or 647-241-5991 for more details.
ONANA FC SISL Division 3 Mens team is looking for a Goalie.
They play Sundays at 11, 12 or 1pm each week.
Contact Faith @ fvcharlton@hotmail.com or 647-765-8636 for more details.

Looking for a striker and a defender to join our rep team Scarborough Rangers 2002 boys playing in the CSL. If you are interested please contact Coach Logan 416-666-0317.
West Rouge Spring Challenge and Festival
May 25 & 26, 2019
U8-U16
SCARBOROUGH GS UNITED WIN 2018 JUBILEE TROPHY
The 2018 Toyota National Championships Jubilee Trophy went to Ontario's Scarborough GS United for the first time in six attempts. Laura Callender scored the winner in the first half of extra time to give Scarborough the victory.
With the Sunday victory, Scarborough have now won national titles in both men's and women's soccer. They previously won gold in the men's Challenge Trophy competition back in 2005.
Scarborough captain Danielle Blair was named Most Valuable Player of the competition.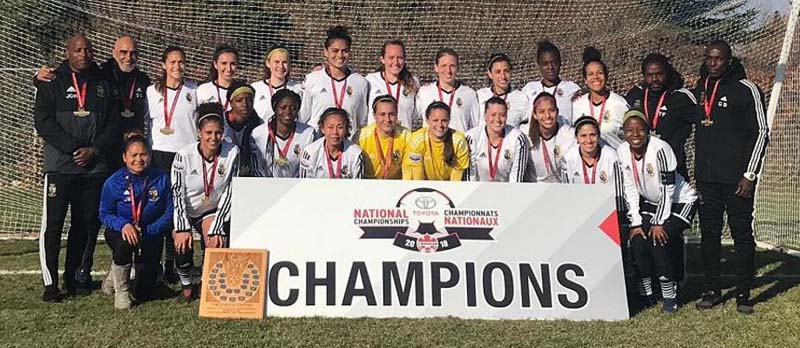 Click Here to Read the Article >>>