SCARBOROUGH GS UNITED WIN 2018 JUBILEE TROPHY
The 2018 Toyota National Championships Jubilee Trophy went to Ontario's Scarborough GS United for the first time in six attempts. Laura Callender scored the winner in the first half of extra time to give Scarborough the victory.
With the Sunday victory, Scarborough have now won national titles in both men's and women's soccer. They previously won gold in the men's Challenge Trophy competition back in 2005.
Scarborough captain Danielle Blair was named Most Valuable Player of the competition.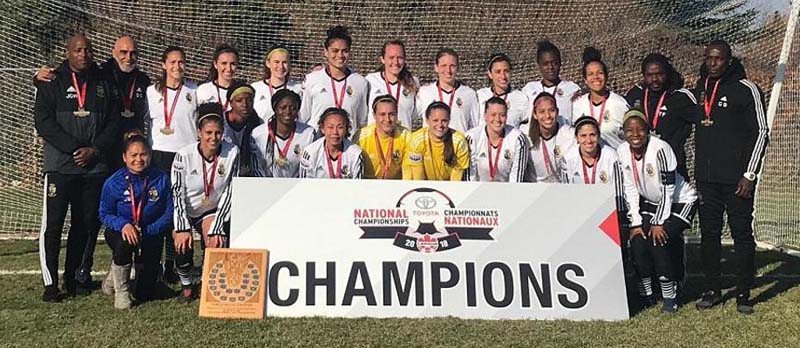 Click Here to Read the Article >>>